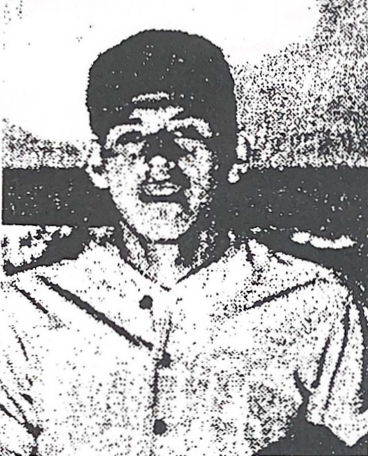 Herman Agoyo
2013 - Baseball/Civic Service - Ohkay Owingeh
DATE OF BIRTH: October 30, 1934, Santa Fe, NM

TRIBE: Ohkay Owingeh
EDUCATION: Santa Fe Indian School, Santa Fe, NM Manhattan College New York City, NY Univ. of New Mexico, Albuquerque, NM
SPORTS DATA:
ACHIEVEMENTS:
Manhattan College pitcher on freshman and sophomore baseball teams.
Member of the Manhattan College baseball team that won the New York City Metropolitan Baseball League Championship in 1957.
Pitching record was 6 wins and O losses.
Anchor on all of Manhattan College's Swim-Team Relay events.
Played Baseball in the U.S. Army on the Fort Sam Houston Baseball Team and played Basketball on the Demonstration Company Team.
In the Senior Olympics of th New Mexico he held the record for age group 60-64 in the 800 and 1500 meters. He finished 5in both events at the National Senior Olympics in San Antonio, Texas 1999.
He Co-Founded, Co-Managed and played on the Ohkay Owingeh Baseball Team, the Hawks.
He organized an Indian Little League program among several of the Northern New Mexico Pueblos.