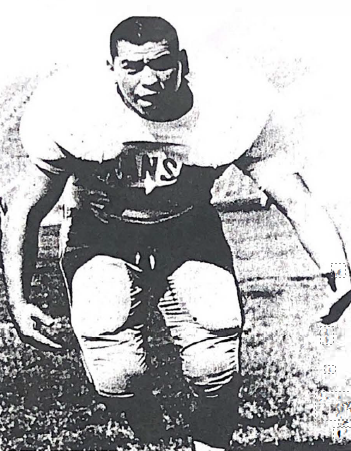 Kenneth Osceola "John" Tiger
2013 - Football - Seminole Nation of Oklahoma
DATE OF BIRTH: February 1st, 1940, Seminole, OK

TRIBE: Seminole Nation of Oklahoma
EDUCATION: Seminole High School, Oklahoma Northeastern Oklahoma A&M, Miami, OK University of Kansas, Lawrence, KS
SPORTS DATA:
ACHIEVEMENTS:
Lettered in Football: NEO A&M Jr. College in 1958-1959 and Kansas University in 1961-1962.
1958 played in Oklahoma All-State Game and was a starter playing both ways in the Jr. Rose Bowl while at NEO A&M.
1959 named Most Valuable Player in National Championship game.
In 1959 named to Jr. College All-American Teams.
1961 after red shirting for one year became a starter for University of Kansas.
1961 started in the first Bluebonnet Bowl.
1962 co-captain of the University of Kansas football team.
1962 named to the Big 8 Conference Honorable Mention team.
1962 voted by Big 8 Conference Coaches as the Kansas Lineman of the Year.
Member of the Seminole High School's Hall of Fame, NEO A&M llall of Fame as a coach of National Championship teams in 1967 and 1969, NJCAA Hall of Fame as MVP in the 1959 National Championship.