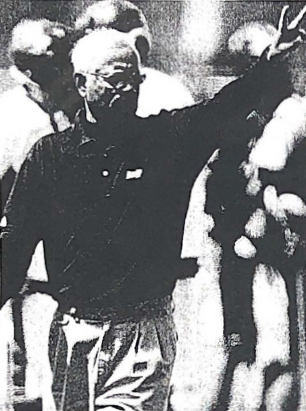 Sid Jamieson
2013 - Lacrosse Coach - Upper Cayuga
DATE OF BIRTH: July 6, 1941, Niagara Falls, NY

TRIBE: Upper Cayuga
EDUCATION: Cortland State University, New York
SPORTS DATA:
ACHIEVEMENTS:
1986, 1996 College Lacrosse "Man of the Year" .
2005 United States Intercollegiate Lacrosse Service Award, Iroquois Nastionals Lifetime Achievement A ward.
Patriot League "Coach of the Year", 1996, 2001, 2005.
1983 one of three founders of the Iroquois Nationals Lacrosse.
Served as the first Lacrosse coach at Bucknell University. He continued at Bucknell for 38 years.
Coached 16 All-Americans, 13 Bucknell Bison played in the North-South All-Star game, 111 players earned all-league distinction, three players named Most Valuable player in the league.
In the Patriot League the Bison have had one Player of the Year, four Defensive Players of the Year, three Offensive Players of the Year and three Rookies of the Year in his tenure.
2003 Pennsylvania Lacrosse Hall of Fame, 2005 Bucknell University Athletic Hall of Fame, 2006 Cortland State University Hall of Fame.