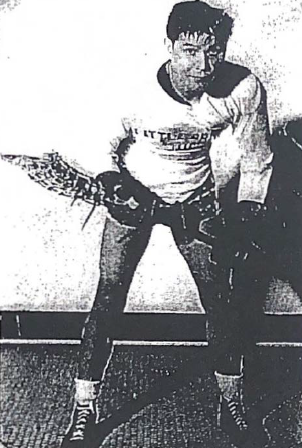 Mr. William (Gumps) Abrams Sr.
2008 - Lacrosse - Seneca Nation of Indians
DATE OF BIRTH: March 5, 1925
DATE OF DEATH: January 14, 2005

TRIBE: Seneca Nations of Indians
EDUCATION: Gowanda Highschool, Jamestown Community College, AA Degree Political Science
SPORTS DATA:
1948 - 1949 Rochester, New York Lacrosse League Champions
1952 Detroit, Michigan Lacrosse League Champions
1952 League leading scorer
1958 Inducted into the Lacrosse Hall of Fame Ontario Canada
ACHIEVEMENTS:
Served in the United States Navy during World War II and was honored for his Naval Services by Senecator Daniel Inouye when he presented a commendation to him in Washington DC.
Mr. Abrams worked for his Tribe in numerous assignments such as : Seneca Nation Tribal Councilor, Seneca Nation Head Game Warden, Seneca Representative to the New York State Office on aging, became an Eagle Scout and served as a Scout Master for many years.
Mr. Abrams lived a remarkable life in service to his Tribe.