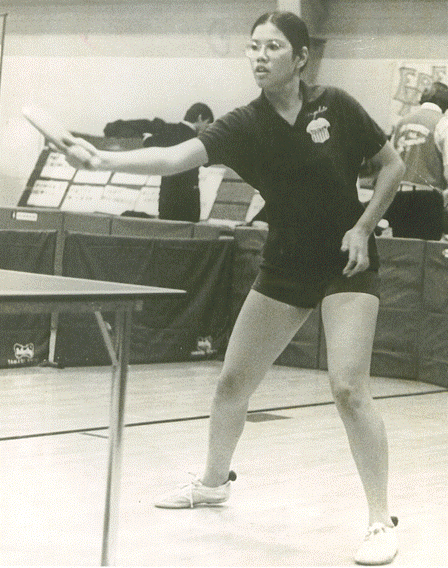 Angelita Rosel
1973 - Table Tennis - Sioux
DATE OF BIRTH: March 28, 1956

BIRTH PLACE: San Francisco, California
TRIBE: Sioux
EDUCATION: Unknown
SPORTS DATA: Table Tennis
ACHIEVEMENTS:
1966 - Competed in World Junior Table Tennis Championship. England
1967 - Toured the U.S. as member of the U.S. Women's Team competing against the Peoples Republic of China.
1972 - Tied for 1st Place in USA finals for World Championships.
1973 - Competed in the World Table Tennis Championships at Savajevo,Yugoslavia. Represented the USA in singles, mixed and women's doubles.
COMMENTS:
Angelita is a very talented young lady and at the age of 17 is a remarkably accomplished athlete. She is of Sioux and Phillipino ancestry, and justly proud of both.
Angelita began playing table tennis at the age of nine and achieved such incredible proficiency that at 12 she became US Singles Champion for girls under 13.
After winning a number of national titles, in 1973 she qualified to compete in the World Championships in Savajevo, Yugoslavia.