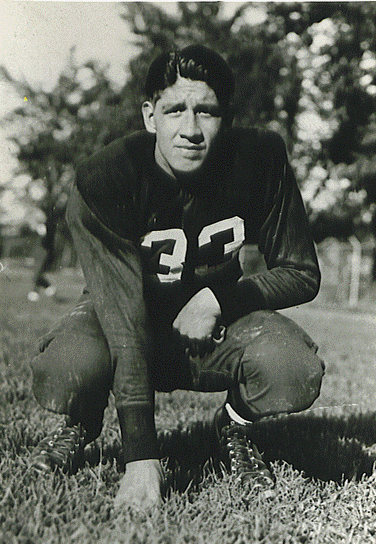 Arthur S. Bensell
1987 - Football - Mackanutunne (Siletz)
DATE OF BIRTH: April 23, 1909


BIRTH PLACE: Siletz, Oregon
TRIBE: Mackanutunne (Siletz)
EDUCATION: Heidelburg College, Tiffin, Ohio
Bowling State University, Bowling Green, Ohio
SPORTS DATA: Football
ACHIEVEMENTS:
Heidelburg Varsity Football Letterman 1931-1933
Associated press All-Ohio Conference End, 1932
Heidelburg College Varsity Football Captain 1933
ssociated Press Mythical Little All-American End (Honorable Mention), 1933
COMMENTS: Elysian Fields Quarterly Review of Todd Fuller's -'The (Baseball)Life of Mose Yellowhorse'
Recipient of Oregon Distinguished Service Award, 1978 (the Distinguished Service Award is given to persons who by their knowledge and skills have made a significant contribution to the cultural development of Oregon or society as a whole.)
QUOTES:
"A toast to our captain "Chief" Bensell, a full-blooded American Indian, who gained the All-Ohio first team award at the close of his junior year. Every man who played with "Chief" will remember the constant smile which soon became contagious. Toast a gentleman and a sport."