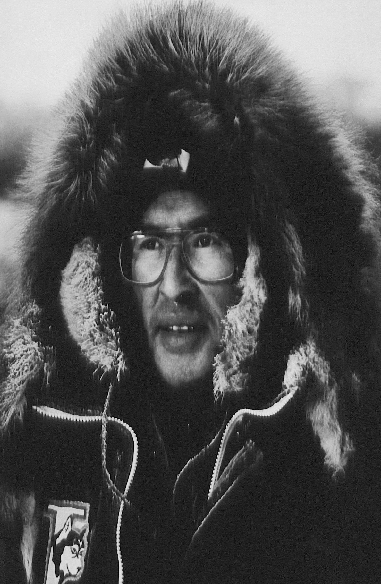 Emmitt Peters
2006 - Dog Musher - Athabascan
DATE OF BIRTH: October 1, 1940


BIRTH PLACE: Ruby, Alaska
TRIBE: Athabascan
EDUCATION: Mt. Edgecumbe High School, Sitka, Alaska
Northrup Institutes
SPORTS DATA: Dog Musher
Achievements:
Iditarod Sled Dog Race - Champion - 1975 First and only musher to win Iditarod as a rookie. 14 days, 14 hours, 43 minutes.
Entered Iditarod 14 times!

1976 – 5th place
1977 – 4th place
1978 – 3rd place
1979 – 2nd place
1980 – 9th place
1981 – 12th place
1982 – 4th place
1983 – 19th place
1984 – 17th place
1985 – 12th place
1990 – 41st place
1992 – scratched
2000 – 40th place.
COMMENTS: 'The Official Site of the Iditarod'
"its unlike any other event in the world. A race over 1,150 miles of the most extreme and beautiful terrain known to man: across mountain ranges, frozen rivers, dense forests, desolate tundra and windswept coastline. . .The race pits man and animal against nature, against wild Alaska at her best. . . There are names which are automatically associated with the race. . Herbie Nayokpuk, Shishmaref; Emmitt Peters, Ruby, whose record set in 1975 was not broken until 1980, when Joe May, Trapper Creek, knocked seven hours off the record. . ."