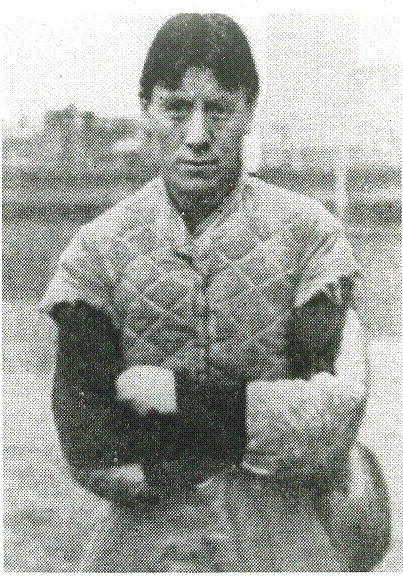 Frank Hudson
1973 - Football - Laguna
DATE OF BIRTH: 1875
DATE OF DEATH: Unknown

BIRTH PLACE: Paguate, New Mexico
TRIBE: Laguna Pueblo
EDUCATION: Carlisle

SPORTS DATA: Football: Quarterback - Carlisle
ACHIEVEMENTS:
Quarterback Second Team All-American 1890, Walter Camps Selection
Captain Carlisle Football Team 1898
COMMENTS:
"Hudson, one of the best players ever seen on any football field." His greatest asset was his ability to drop kick with unerring accuracy from 30 and 40 yards.
Small in stature 5'6" and weighing only 130 lbs. he was a giant on the gridiron. He quarterbacked the team through three victories in one week, defeating Illinois 23-6, Cincinnati 10-0, and Ohio State 20-12.
In the "unbelievable" Penn game of 1897, Frank Hudson established himself as the greatest drop kicker in the nation. He kicked two perfect drop kicks to win the game. A week previous he defeated Yale by the same method.
On December 27, 1896 Carlisle played and defeated Wisconsin, in what is known as the first game under electric light.