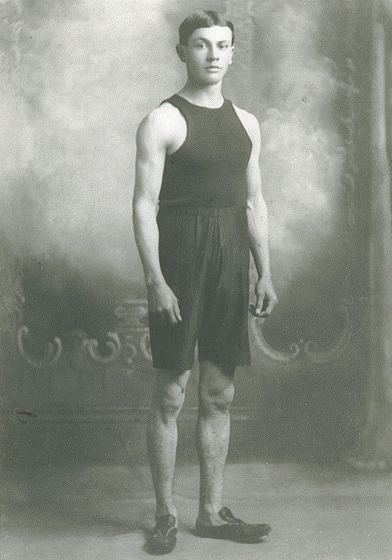 Frank Mt. Pleasant
1973 - Track/Football - Tuscarora
DATE OF BIRTH: 1884
DATE OF DEATH: Unknown
BIRTH PLACE: Tuscarora Indian Reservation, New York
TRIBE: Tuscarora
EDUCATION: Carlisle

SPORTS DATA: Football: Quarterback - Carlisle and Track & Field - Carlisle
ACHIEVEMENTS:
Quarterback - All-Eastern Team 1905
Second Team All-American 1905
Honorable Mention All-American 1907
Track & Field - United States Olympic Team 1908 Long Jump & Triple Jump
Among Best 440 Dashmen in Nation 1908
COMMENTS:From James Houston Turner "Big John"
As he grew into manhood he became a man of many talents. Mt. Pleasant was an artist on the piano, a great lover of music. He was modest in conversation about athletics but through careful dedicated training he reached a rare state of perfection to become an athlete of world renown. It was said he could excel at any game requiring mental and physical strength.
QUOTE:
"To meet Frank is to like him. To know him is to admire him. To live in the same little world with him is to appreciate his sterling qualities and noble nature."