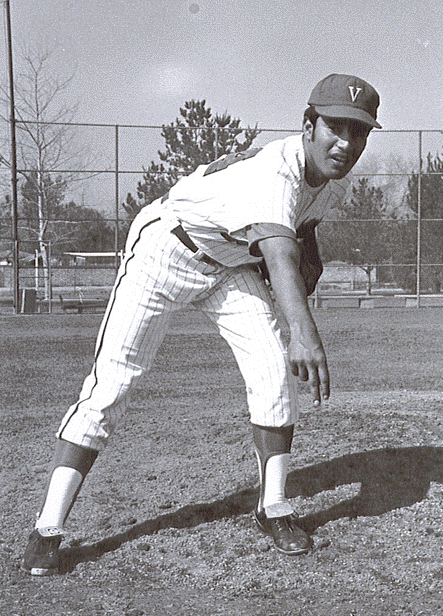 Larry Ramirez
2004 - Baseball - Pascua/Yaqui/Chirrirchua Apache
DATE OF BIRTH: July 24, 1947

BIRTH PLACE: Riverside, California
TRIBE: Pascua Yaqui/Chiricahua Apache
EDUCATION: Gary High School, Pomona, California
Mr. San Antonio Jr. College
California State Northridge
International University, San Diego, CA
SPORTS DATA: Baseball - Amateur
ACHIEVEMENTS:
1962-1963 Selected to American Legion All-Star Team
1969 All League (California Collegiate Athletic Association); selected by Coaches to Topps All-District and Honorable Mention All-American and CCAA Player of the year; Played in Summer College All-Star League in South Dakota; Selected as one of top players in the country; Pitched 4 consecutive games and helped win Basin league Title for Rapid City Chiefs.
1970 Pitched a 5 hitter, striking out 10 in College World Series to help California State Northridge win the National Championship; Still holds record for best ERA with 2.00. In top 5 with best ERA for a Season with 1.84 and tops in complete games and shutouts.