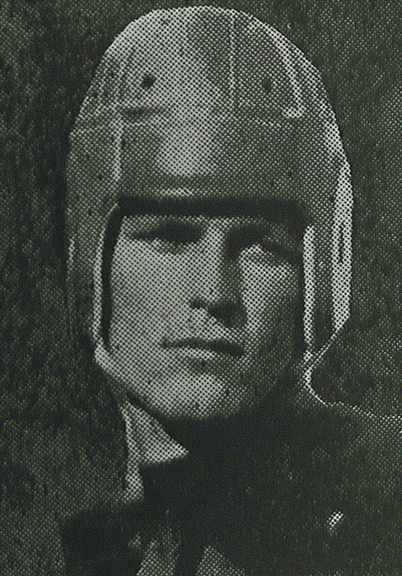 Mayes McLain
1987 - Football - Cherokee
DATE OF BIRTH: 1906
DATE OF DEATH: March 11, 1983

BIRTH PLACE: Pryor, Oklahoma
TRIBE: Cherokee
EDUCATION: Haskell Institute, Lawrence, Kansas
University of Iowa, Iowa City, Iowa
SPORTS DATA: Football
ACHIEVEMENTS:
Haskell Indian Varsity Football Letterman, 1925-1926
Member of team awarded a Special Gold Football with a cut diamond representing the 'Undefeated and Highest Scoring Team in the Nation'- The Haskell Indians of 1926
McLain scored 253 points in the 1926 season. This was a single-season record, according to the Encyclopedia of Sport and the Guiness Book of Records.
National Honor Selection to All-American Second – Team Fullback, 1926
National Honor Selection to Collegiate High-Point Scorer of All-Time, 1926
University of Iowa Varsity Football Letterman, 1927-1928
Honor Selection to All-Western Second – Team Halfback, 1928
COMMENTS:
Haskell Annual 1927: "With a total of 558 points to their opponents' 63, the Indians were easily the high-point scorers of the world, while Mayes McLain, Indian fullback, set a new high-point record for all-time. As usual the Indians traveled from coast to coast during the course of the season. The All-Time, All-Haskell Indian Eleven named by Coach Richard "Dick" Hanley in 1926, showed Mayes McLain as his selection for fullback."
QUOTE:From 'Dayton Journal' 1926
Before a game with Dayton. "the most feared man on the westerners' (Haskell) eleven is Mayes McClain,giant fullback, who is a terror with the ball, and one of the hardest hitting backs." After the game with Dayton! "If ever there was a one man football team Ted M. McLain is that individual."