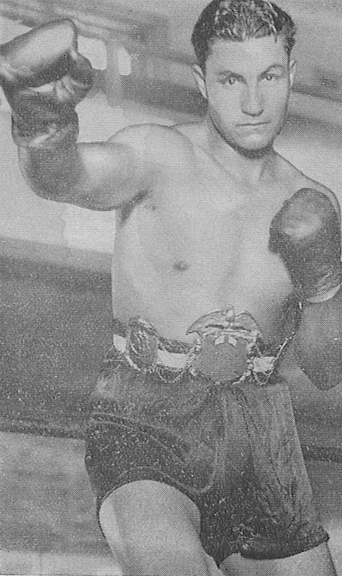 Rollie Thurman Munsell Jr
1977 - Boxing - Chickasaw
DATE OF BIRTH: May 30, 1913

BIRTH PLACE: Tuttle, Oklahoma
TRIBE: Chickasaw
EDUCATION: Chilocco Indian School, Chilocco, Oklahoma
SPORTS DATA: Boxing - Amateur/Professional
ACHIEVEMENTS:
Chilocco boxing team for four years earned the following titles:

Missouri Valley AAU Championship, 160 pound division 1932
Missouri Valley AAU Championship, 160 pound division 1933
Missouri Valley AAU Championship, 175 pound division 1934
Missouri Valley AAU Championship, heavyweight division 1935

Professional:

Professional boxer 1936-1942 fought over 100 fights from coast to coast in the heavyweight class. Fought such boxers as Babe Hunt, Max Baer, and other leading world heavyweight contenders before going into the US Marines in World War II, where he served as boxing instructor.
October 4, 1938 won Indian Heavyweight Boxing Championship of the World Belt. This championship title recognized by the National Boxing Association, and the belt awarded by Ring Magazine and personally presented by Nat Fleisher, 'Ring' editor.
August 7, 1976, Enshrined in the Oklahoma Athletic hall of Fame.
QUOTE: 1927 Haskell Annual
"Eli Smith, Haskell's fastest back, came into his own in the 1926 season. Even at Haskell where good backs have been abundant in times past it is seldom that one of Eli's caliber has been developed and it is extremely doubtful if his 1926 performance has ever been surpassed. His long, dazzling runs this year brought the stands to their feet in many cities throughout the United States, Boston, Bucknell, Michigan State, in fact, all the teams encountered this season will testify to his speed and drive. "