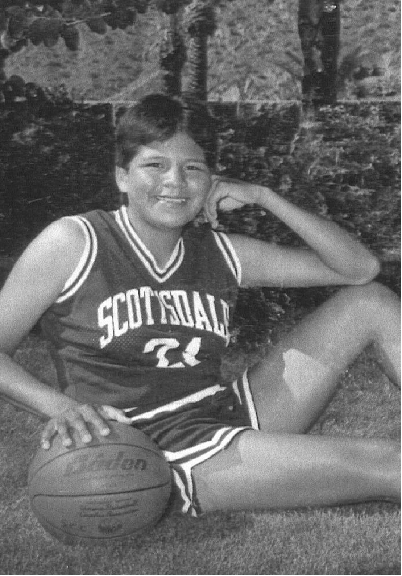 Ryneldi Becenti
1996 - Basketball - Navajo
DATE OF BIRTH: August 11, 1971


BIRTH PLACE: Fort Defiance, Arizona
TRIBE: Navajo
EDUCATION: Window Rock High School, Window Rock, Arizona
Scottsdale Community College, Scottsdale, Arizona
Arizona State University, Tempe, Arizona

SPORTS DATA: Basketball
ACHIEVEMENTS:
1986-1989 Arizona high School All-State
1987-1988 Arizona High School Player of the Year
1988-1989 High School All-American
1990-1991 Junior College All-American
1991-1993 All Conference Pac 10 Team
1992-1993 All-American Honorable Mention Arizona State University
1993 Bronze Medal winner as member of USA team in World University Games
1994 Professional Basketball – Sweden
COMMENTS:
Ryneldi Becenti was a two-time honorable mention All-America honoree while also becoming one of only three Sun Devils to earn All-Pac-10 first team honors twice in a career. Following two successful seasons at Scottsdale Community College, she took to the hardwood with the Sun Devils and in two seasons, recording the second-most assists in an ASU career with 396. The school record holder with 17 assists in one game, her 7.1 helpers per contest stands as the best average all-time in the Pac-10 Conference. With 15 points, 10 rebounds and 12 assists in a Jan. 25, 1992 game with Oregon State, Becenti became the first player in school history to record a triple-double and also was the lone player in the NCAA, including the men, to record the feat that season. A member of the American Indian Athletic Hall of Fame, she earned her bachelor's degree in sociology in 1997.