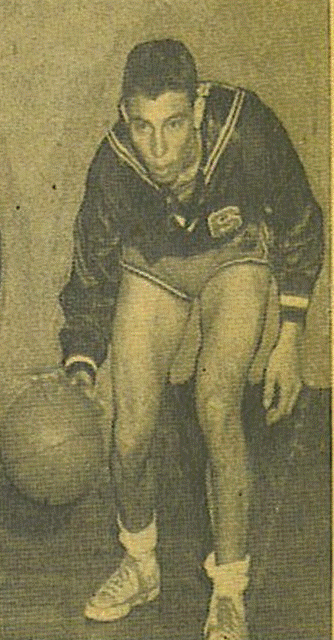 Stacy S. Howell
1977 - Basketball - Pawnee
DATE OF BIRTH: January 28, 1928


BIRTH PLACE: Maryville, Missouri
TRIBE: Pawnee
EDUCATION: Pawnee High School; Pawnee, Oklahoma
Murray Junior College; Tishomingo, Oklahoma
Idaho University; Moscow, Idaho
East Central College; Ada, Oklahoma
SPORTS DATA: Basketball
ACHIEVEMENTS:
Stacy was a four-year letterman at Pawnee, Oklahoma in basketball, football, and track, making the All-State Team in 1946 in football and basketball. He attended Murray A&M Junior College in 1947 and 1948, and was a selection for All-Conference honors both years and in 1948 he was a Junior College All-American. Howell lettered at Idaho University in 1949. Coming to East Central as a senior in 1949, Stacy was the number two scorer on the squad with 403 points, and was chosen as a member of the All-Conference second team. In the Oklahoma AAU tournament, Stacy amazed the onlookers with his unusual dribbling ability and flawless floor work. This excellent performance coupled with his unorthodox and accurate shots, won him NAIB All-American honors in 1950 and the Helm Foundation All-American selection.
COMMENTS:
Quote: Kansas City Star
"Howell is the most popular player in the NAIB tournament. He thrilled the crowd with his game winning goal the first night and continued with his flashy style of play to win more attention and ovations than any other individual in the tournament."