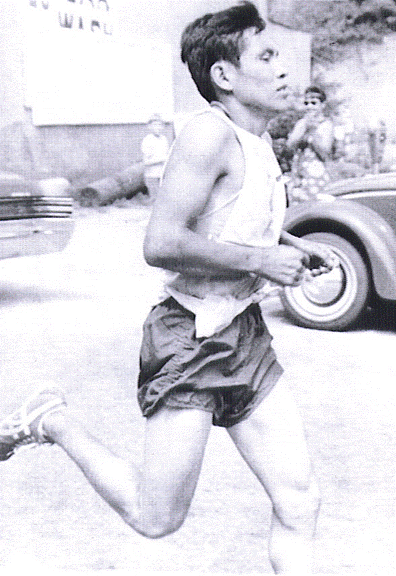 Stephen Gachupin
2006 - Distance Running -Walatowa Pueblo
DATE OF BIRTH: September 1, 1942


BIRTH PLACE: Jemez Pueblo, New Mexico
TRIBE: Walatowa Pueblo of Jemez
EDUCATION: Jemez Valley High School
New Mexico State University
SPORTS DATA: Marathon, Distance Runner
Achievements:
Six time winner of Pikes Peak Run - Record for most wins! Consecutive wins from 1966-1971!
Five time winner of La Luz Trail Run -(Sandia Peak) - 1966,1967,1968,1970,1979.
Won Western Hemisphere Marathon - Culver City, CA. - 1969.
World Masters Marathon - Las Vegas, NV. 1969. Second among American runners, fifth overall.
Numerous marathons.
Coaching.